What exactly is Brow Lamination?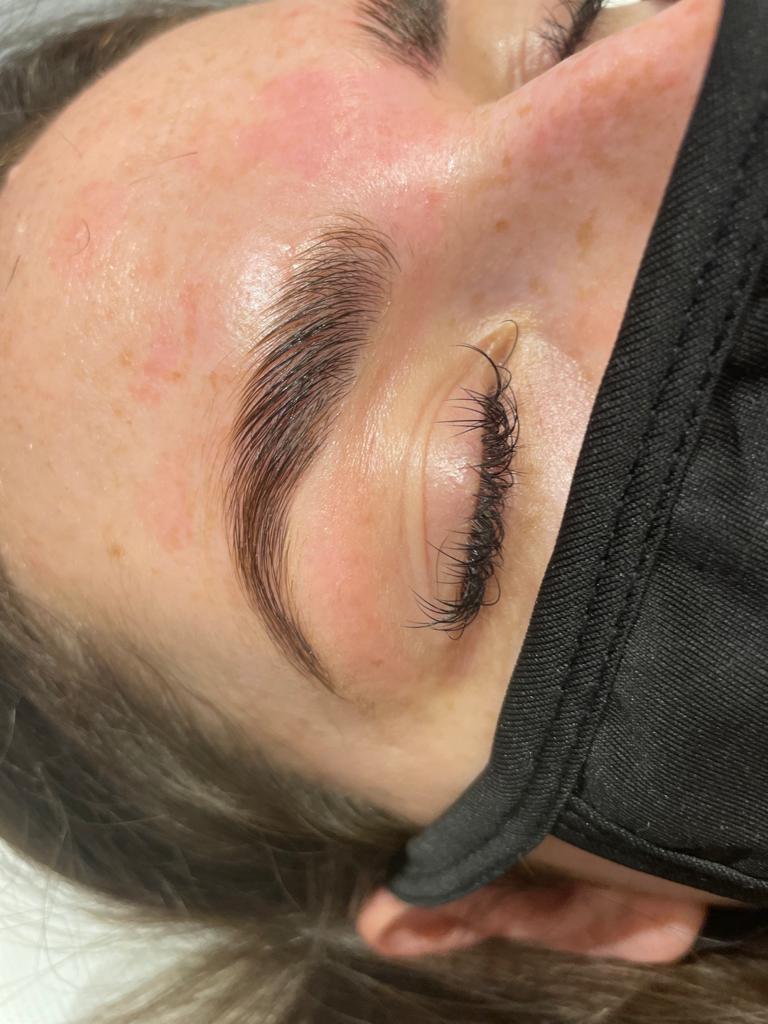 Brow lamination is becoming more and more popular and its easy to see why. They are a quick treatment that can completely transform the shape of the brows.
This is for you if you...
have flat or downward growing brows

have unruly brows

are looking for that fluffy 'insta' brow look
What is it?
Brow Lamination can change the direction of growth to create a more uniform look with a higher arch and a more desirable brow shape.
Does it hurt?
Unlike micro-blading, brow lamination is an easy pain free treatment. The ahirs are lifted and fixed into place using a brow lamination tool. No pain and no fuss!
How long does the treatment take?
On average a Brow Lamination takes around 45 minutes making it a quick sought after treatment.
How long do the results last?
A Brow Lamination will last around 4-6 weeks, making it a great long lasting treatment. Perfect for trips away and special occasions.
Is there any aftercare you need to follow?
Another great benefit is it requires minimal aftercare.
Cost £36.00
Patch test is required at least 48 hours before treatment.
What our clients say
''Amazing, I love the results!"
© Copyright Enhance Hair & Beauty