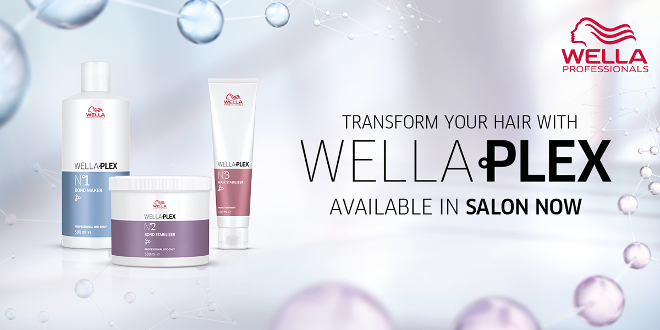 Is Wellaplex worth it?
This is a question we get asked a lot!
Is Wellaplex really worth using as part of my colouring service?
Well this answer is simply YES – ABSOLOUTELY – 100%!!!
And not only that, it works wonders as a stand alone service too.
What even is Wellaplex?
Well, w
ellaplex is a hair bond builder with opti pH system that reconstructs the hair bonds for stronger hair.
Sounds fancy doesn't it?
Put simply, your hair is constantly being damaged by things like heat (straighteners & stylers) & colouring. This makes the bonds within the hair weak and damaged.
This is where Wellaplex comes in. It works from inside the hair to build up those bonds that have broken down, making your hair healthier again.
Is Wellaplex a conditioning treatment?
A lot of you assume that service will act like a hair masque but in fact these are two different things.
A treatment mask re-hydrates and wellaplex repairs.
This means you should still be using your hair masque alongside this service.
How often should I have a wellaplex service done?
We recommend that you add wellaplex to EVERY hair colouring service to keep your hair in as healthy condition as possible.
And for optimum results, we recommend you have a stand alone service every 3 weeks in the salon and use the at home wellaplex no3, once a week.
If your goal is to have healthier, stronger hair. Then next time you are in the salon, make sure you ask for Wellaplex.
If you want to book your Wellaplex Standalone Service, click the button below.
And if you want to purchase Wellaplex for at home, click here.
© Copyright Enhance Hair & Beauty