Lockdown Hair Tips
12 May 2020 Emma Kenny
We hoped we would be able to reopen sooner rather than later but we have now been told we definitely won't be open until AT LEAST July 4th 2020 and we have been put into Phase 3.
Although this is disappointing to all of us, we know that it simply isn't safe enough for salons to reopen. We work one on one with our clients so we all 100% agree that this is the right decision for Enhance.
So one of the questions our clients are asking is
'Is there anything we can be doing at home for our hair?'
So we decided to put together a little guide to help you all out. These are all things that we will be doing at home as well to make sure our hair is in good condition for when Lockdown is over.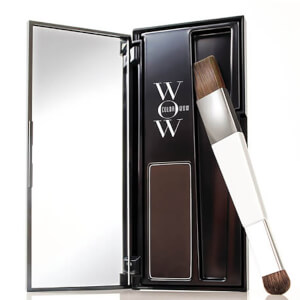 Most of us have obvious roots by now and they are only going to grow more. First thing to remember is we are all in the same boat. In fact I am currently sitting in my office at home with all the salon stock beside me but I don't have the most important part of a hair colouring service, THE STYLIST! So like you, my roots will continue growing until we are allowed to visit our much missed salon again. We do not recommend home colouring kits for many many reasons BUT if you do decide to go down that route then we will be there at the other side to help you get back to what your more used too.
So what should we do in the mean time?
Try a Root Touch Up - Cover your roots without using colour then the best thing on the market just now is a make up for root touch ups. You apply this onto clean dry hair, it is quick and mess free. They normally come in the following colours Light Brown, Medium Brown, Dark Brown, Red and Black.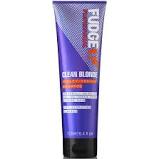 Is you hair starting to have yellow brassy tones because its well overdue a Glossing or Toning Service?
What should we use to help?
A cool blonde purple toned shampoo will refresh and maintain blonde hair by neutralising yellow tones. Simply apply to damp hair and emulsify, the same as any other shampoo. Leave on for 3-5 minutes depending on the level of brassiness and desired result.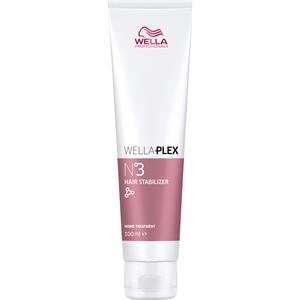 If you have had your hair coloured or lightened then your stylist should be using a System alongside your colour that gives you the desired colour without compromising the condition of your hair by reconstructing the inner bonds. There is also an at home treatment that you can use.
What is it?
This is a hair treatment and not a mask. It will keep the hair smooth, soft and most importantly strong with its reconstructive properties. Simply Shampoo your hair as normal, towel dry hair, apply treatment and leave for 5-10 mins. Do this once a week.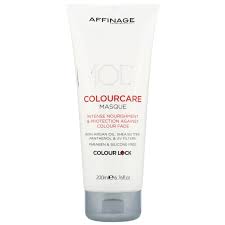 Most of us normally have an excuse that we have no time to look after ourselves BUT we have no excuse just now. Everyone's hair deserves to be treated and we think this should happen regularly. A hair mask is a must have and should be used regularly.
What to use?
A hair mask should used 1-2 times a week. Simply wash your hair with your shampoo, then apply hair mask. Make sure to only apply from mid to ends of the hair and comb the mask through thoroughly. Leave the mask on for the time on the back of the product. Simply wash off and finish with Conditioner.
Lastly you will have seen there are literally hundreds of How to Videos online showing you different ways to style your hair during lockdown. These are helping us all hide those roots and split ends but they are also teaching us some new easy ways to change your hair up.
Where are they?
Hopefully some of those tips will help you until we are allowed to reopen. Until then lets try our hardest to stay away from the box dyes if we can and everyone please stay safe.
© Copyright Enhance Hair & Beauty